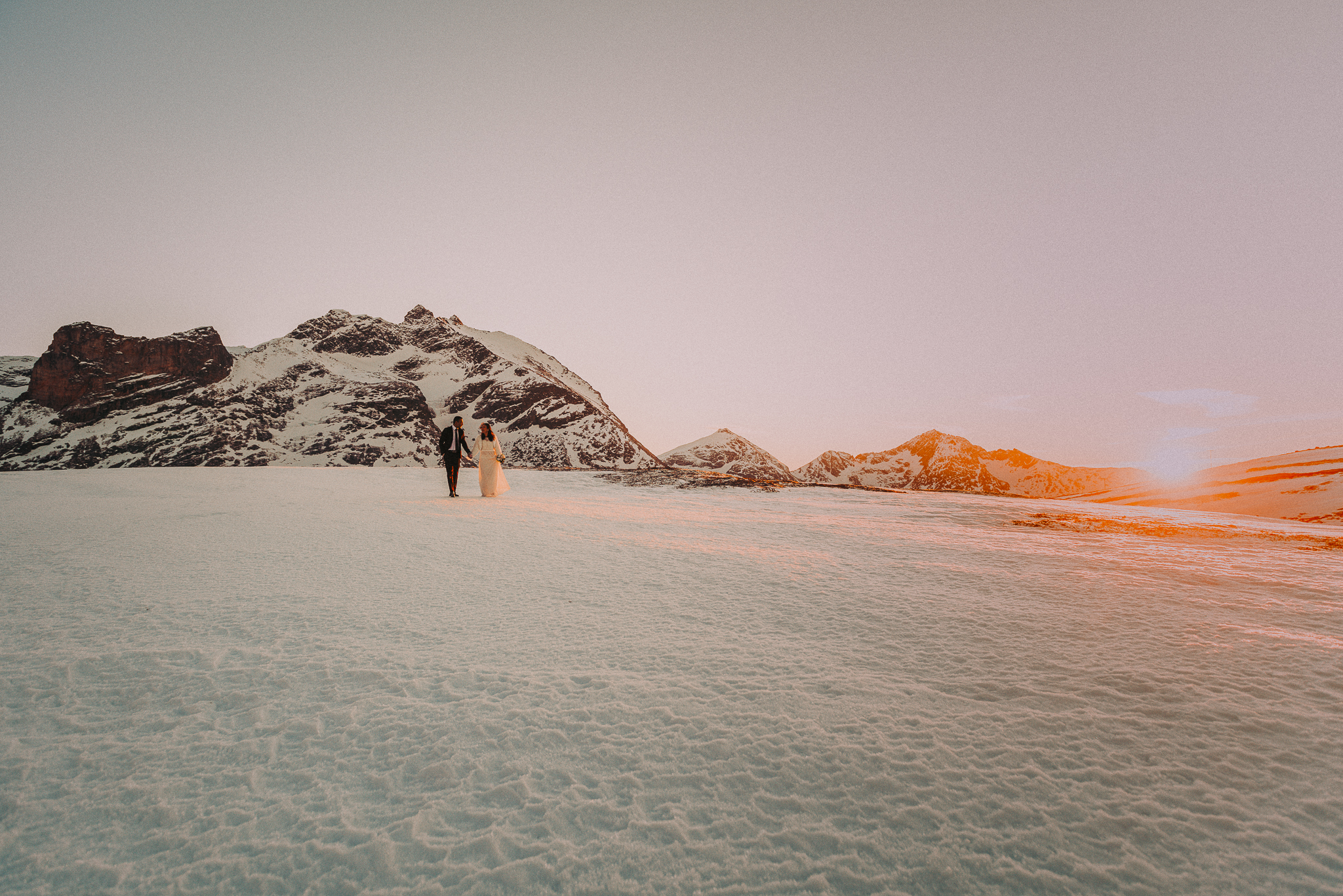 Here at Arctic Dream Weddings we are ready to capture the magical moments of your Arctic Dream Wedding. Combining the amazing landscape with your special day creates beautiful, adventurous images that you will love, and your friends and family will envy you for. Are you planning a winter wedding? How about taking wedding photos under the northern lights? Northern Norway is not just a destination, but an adventure you will never forget.
We are an energetic and creative team with a passion for weddings and great scenery, specialising in images where people, the environment and the location work in harmony. Mood, colour, light and composition are all central to our photography, and working outdoors gives enormous opportunities for lighting, locations and creativity.
Why should you choose Arctic Dream Weddings?
You are a couple who do not follow common traditions and rules.
You are thirsty for adventure and discovery.
You appreciate experiences more than objects.
You want unusual and distinctive wedding photos, taken in raw and beautiful scenery.
You want your wedding photos to be beautiful and artistic rather than mere documentation.